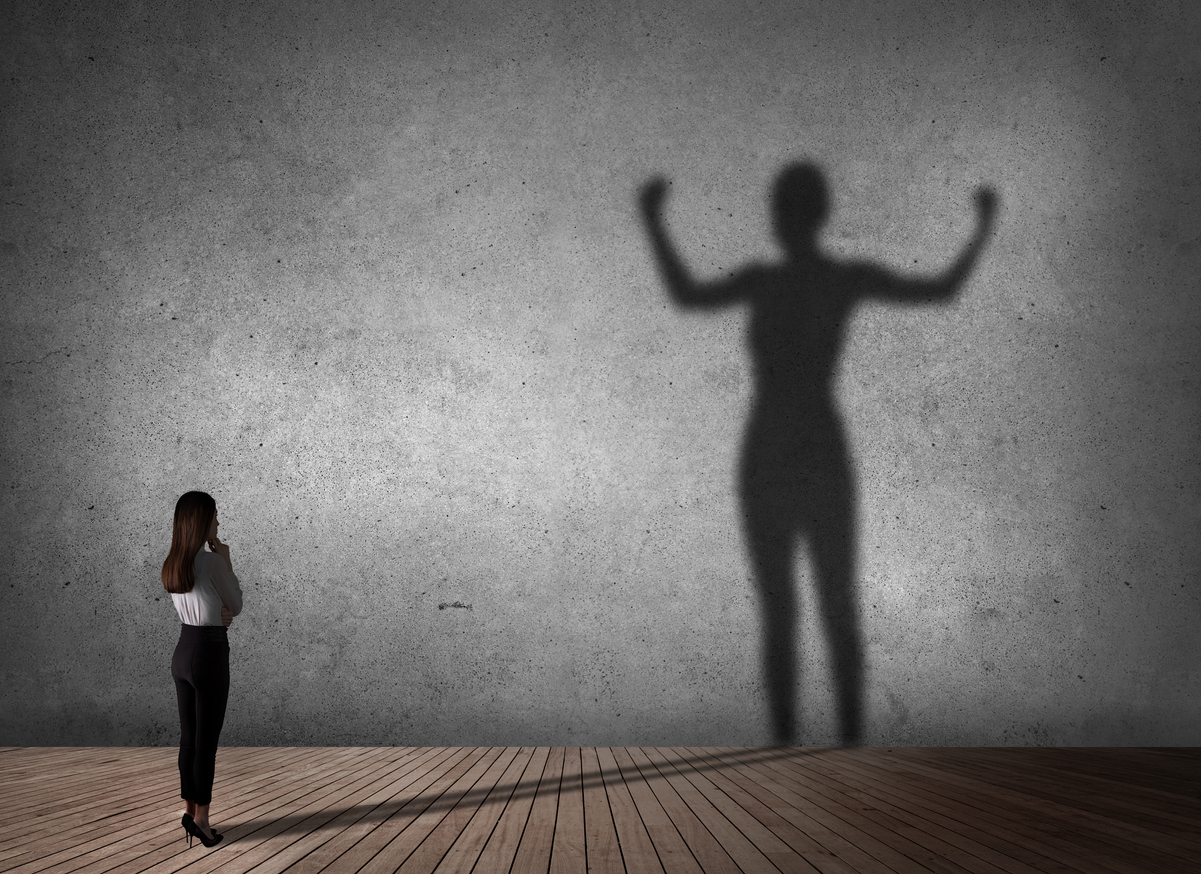 Years ago, I received an email from someone asking about my views on women in church leadership. There was no context provided for the question, but I assumed it was because this acquaintance knew I'd held positions of leadership for decades, both in the church and in the business world.
Furthermore, I was asked if I considered myself to be a feminist, in a tone that suggested it was blasphemous or something. My eyes narrowed at that point. Take note: If you ever want to get me riled up, go ahead and talk down to me like I'm "just a woman" and you'll find yourself wishing you hadn't.
Anyway . . .
How does one go about answering two questions like that? Straight forward and to the point, that's how.
My view on women in church leadership positions: YES. That about says it. I may elaborate further in another post one day. Do I see myself as a feminist? YES. If I go with the dictionary definition of "feminist", then that's what I am.
Feminist: advocating social, political, legal, and economic rights for women equal to those of men.
Although I absolutely advocate all of the above, I am not a sign-carrying, protest-marching, yell-in-your-face feminist. I don't have to be obnoxious or offensive to make a point. In considering the rights for women socially, politically, legally, and economically, yes, I believe in equality for all.
But – and there's always a but, right? – I also believe that many women have simply accepted that they are diminished in the eyes of men even though it may not be true. Now, before you get your pantyhose in a knot (do women even wear those anymore?), hear me out. They see themselves as lesser than men, beneath men, not as smart as men, and not as capable as men. Who told them that? Their fathers, brothers, uncles, bosses, the church, or even their mothers and grandmothers? I don't know, but it certainly wasn't God.
And before you start giving me all kinds of scripture references to support the opposite, just understand that the Bible needs to be absorbed considering the time in which it was written. No, I'm not suggesting a re-interpretation of the Word to suit myself. Not at all. Don't miss the point.
What I want you to see is that your spirit – that place where the Spirit of God dwells – has no gender. He speaks to you exactly the same as He does to anyone else, male or female (and no, there isn't a third or fourth gender). God's expectations of you are the same whether you are a man or a woman, and you are valuable to Him and His work regardless of your plumbing. He just loves YOU. And He wants you to love Him back.
I long to see women take their place in Christ – to know who they are in Him and to take on that identity instead of the false identities placed on them by well-meaning husbands or pastors or parents or friends or the world in general. I long to see more women stand up for truth and life. I long to see real women who have fought spiritual battles and won, and who aren't afraid to call out the fakes. I long to see women who are done with the fluff (see my previous post That I May Know Him) and want to really know Him, to do His will, no matter what the cost. I know some of those women. They have have had revelation of this for years and years, and they live it out. I honour them.
So, does it really matter whether it is a man or a woman preaching in your church? No, not if that person is truly called of God to do so. Is there a problem with a woman in a church leadership position? No, not if that woman has the skill, desire, and support to serve in that role. Is a woman in leadership a feminist? She probably is (refer to definition), and I applaud her for that.
Circling back to the beginning of this post, you might be wondering what happened with the curious soul who asked me such pointed questions. Well, I provided a lot of scripture to present my case and thought I had done a rather good job of making it clear where I stood. When I followed up some months later, the person confessed that they hadn't even read my response. Oh well.
Bottom line: It's not about being a female church leader or a feminist or whatever label you want to use. It's about Jesus and who you are in Him and who He is in you. Embrace it.
I leave you with Paul's writing, which is my prayer for you.
So I kneel humbly in awe before the Father of our Lord Jesus, the Messiah, the perfect Father of every father and child in heaven and on the earth. And I pray that he would unveil within you the unlimited riches of his glory and favor until supernatural strength floods your innermost being with his divine might and explosive power. Then, by constantly using your faith, the life of Christ will be released deep inside you, and the resting place of his love will become the very source and root of your life.
Then you will be empowered to discover what every holy one experiences—the great magnitude of the astonishing love of Christ in all its dimensions. How deeply intimate and far-reaching is his love! How enduring and inclusive it is! Endless love beyond measurement that transcends our understanding—this extravagant love pours into you until you are filled to overflowing with the fullness of God! Never doubt God's mighty power to work in you and accomplish all this. He will achieve infinitely more than your greatest request, your most unbelievable dream, and exceed your wildest imagination! He will outdo them all, for his miraculous power constantly energizes you. Ephesians 3:14-19 (TPT)