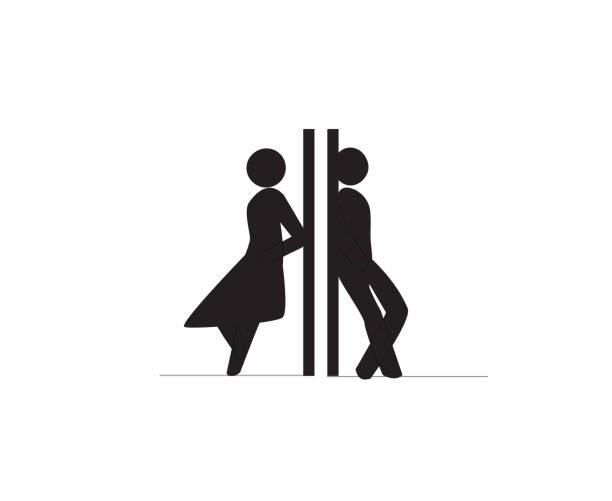 Every year around Christmas we watch the 1995 romantic comedy, While You Were Sleeping. We've seen it so many times that we can pretty much recite every line from memory. In one scene, the main characters have a conversation about the word leaning as an action between a man and a woman who may be interested in each other. It's funny, and we chuckle nearly every time we hear the word spoken in any context.
Today, however, I read about leaning toward Jesus – leaning into Him rather than leaning into a religious culture that portrays a vastly different Jesus than the One in the bible. That is, if Jesus is portrayed at all.
My Christian upbringing and subsequent "maturity" in the faith was a litany of Jesus-loves-me-this-I-know, John 3:16, and a steady stream of admonitions about my shortcomings. I am exaggerating a little, because I have also had some excellent bible teaching over the years, but I think you know what I mean. Although the focus seemed to be on Jesus and having a relationship with Him, the how-to was not clearly explained or demonstrated. And to be honest, I didn't even realize it.
I had questions, though. Lots of them. I was afraid to voice some of those questions for fear of being told I was being disrespectful to God, or to the pastor/teacher/leader I wanted to ask. The few times I did gather up the courage, I was made to feel foolish for asking. Now there's an example of religious culture. Believe what we tell you to believe and don't ask questions. Period.
About four or five years ago, I allowed the Lord to begin unraveling some of the tangles in my beliefs, which weren't wrong per se, but had some gaps and disconnects and a bit of unbiblical basis. I flipped between stubborn and fascinated. Some of the tangles were easy to comb out and it was so good to be free of the mess. But others, well, they required (and still do) continuous care and attention, uprooting and planting, clearing out junk and replacing with new things. The process is another story.
The point is that there was and is a constant.
Leaning.
Leaning on God, the Father. Leaning on Jesus, the Teacher. Leaning on the Holy Spirit, the Helper.
And as I lean on Him, He leans into me. He holds me up and sustains me. He moves through me, in me, and around me. He reveals Himself to me in His Word, with His Word, and around His Word. I am in Him and He is in me.
All. The. Time.
There are still tangles in my beliefs, to be sure, although not as many as before. And there are still gaps and disconnects. But leaning into Him and He into me? There is nowhere else I'd rather be.
But the Lord God has become my divine helper. He leans into my heart and lays his hands upon me! Psalm 54:4 (TPT)