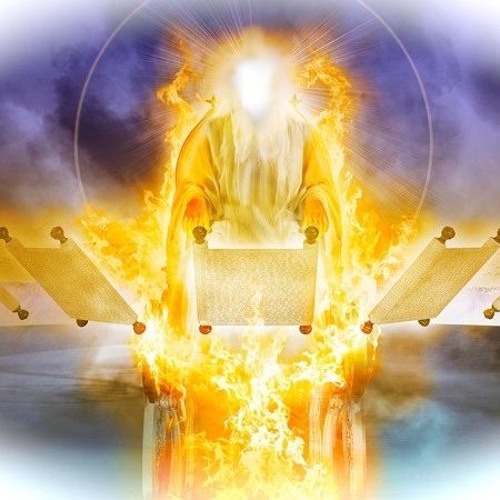 We used to sing a song in our church that started like this:
Blessing and honor, glory and power, be unto the Ancient of Days . . .
Some of you nodding and humming the melody in your heads right now. It was a popular song in Christian circles during the 1990's, and I still hear it occasionally. One of my favourites.
I hadn't thought about this song for ages, but the other day I was driving in my car and for some reason, the words just popped into my head. Since then, I have been having conversations with God as to why. I'm certain it wasn't random.
I wanted to find out where in scripture Ancient of Days was mentioned. Surprising to me, Daniel chapter 7 has the only three references in the entire bible – verses 9, 13, and 22. Okay then. The book of Daniel is primarily a prophetic one and my knowledge of its contents, I'm finding, is rather lacking.
Most commentators say that the Ancient of Days is God, the Father. In Daniel 7:9, He is preparing to judge, seated on a fiery throne wearing a garment white as snow and hair like pure wool. I get why we'd assume that we're reading about God here. This fits our mental picture of Him, right? But one commentator made a good point. The Ancient of Days can be no other than the Son of Man, Jesus. What? In John 5:22, Jesus says, "For the Father judges no one, but has committed all judgment to the Son." So, if there is to be judgment, the judging will be done by Jesus Christ.
The following description of Him in the book of Revelation corresponds to the one in Daniel.
When I turned to see the voice that was speaking to me, I saw seven golden lampstands.And walking among the lampstands, I saw someone like a son of man, wearing a full-length robe with a golden sash over his chest. His head and his hair were white like wool – white as glistening snow. And his eyes were like flames of fire!His feet were gleaming like bright metal, as though they were glowing in a fire, and his voice was like the roar of many rushing waters. Revelation 1:12-15 (TPT)
Stay with me here.
Daniel 7:13 and 22 mention the Ancient of Days again, but this time as God the Father. We know that because the Son of Man, Jesus, came to stand near Him. Two separate beings.
What does all of this have to do with anything, you ask?
The title, Ancient of Days, was used interchangeably, I believe, confirming Jesus' statement in John 10:30; "The Father and I are one." John 1:1 says, In the beginning was the Word (the Word is Jesus Christ), and the Word (Jesus) was with God, and the Word (Jesus) was God. They are One with the Holy Spirit, just as they are separate.
A lot of stuff in this post, I know, but the Ancient of Days, whether He be the Father or the Son or the Spirit, is everlasting – ancient. Outside of time and space. With complete clarity of the reality of all there is to know. He existed before days even were a thing.
This is what God wanted me to know: That He was here before all and will be here after all. He knows the before and the after and everything in between. About me. About you. His love surrounds us, flows in us, through us, and is for us. His love is ancient. It has never failed and it never will.
For none can compare to Your matchless worth! Sing unto the Ancient of Days.